Historical city walks
Historic Talks brings the audience round to see and admire mansions and houses in the Frederik's City, Frederiksstaden, in Copenhagen. The history of this unique part of the capital is presented and it will be stated why Copenhagen deserves international fame on the global map of architecture.
---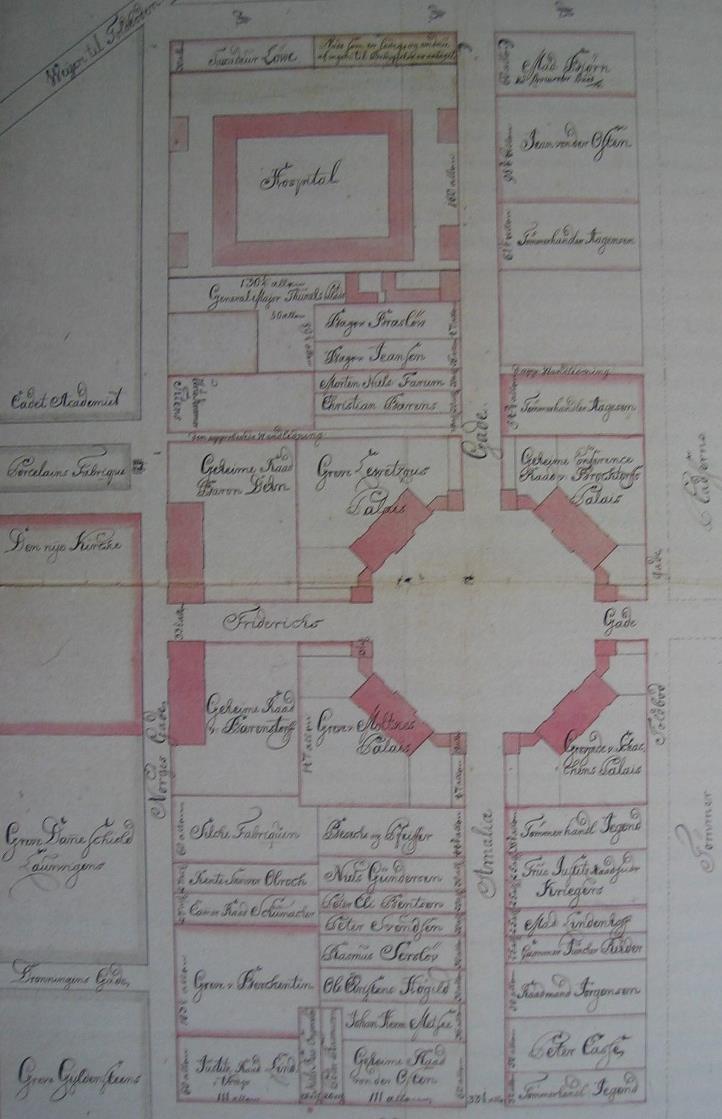 The Frederik's City, Copenhagen 1756 - Historic Talks
City walk in the Frederik's City
In order to celebrate the tercentenary of the royal family, Frederik V decided to modernize the rather old-fashioned capital. It was decided to plan and construct a brand new quarter that modestly was to be named after the King himself, thus the Frederik's City.
This model quarter was planned after European standards by Court Architect Nikolai Eigtved. It made Copenhagen leave medieval times and introduced an elegant and refined urban landscape only on height with the best known from abroad. Palace buildings, mansions and houses were carefully planned after N. Eigtved's plans and despite the fact that more than 250 years have passed since the layout, quite a bit still exists.
The walk starts at St. Annæ Plads and continues down Bredgade. The wonderful palace square at Amalienborg with the four magnificent palace buildings where the royal family resides part of the year is crossed, down Amaliegade and the walk ends where it started at St. Annæ Plads. The founding of the quarter will be presented and the history of the individual palace buildings, mansions and houses will be told.
If possible, a quick entry in some of the buildings and courtyards will be included.
With a little goodwill it is not difficult to be taken back in time on this walk; back to a time when Copenhagen demonstrated a hitherto unseen profusion of architectural ideas and rivalled even Paris architecturally.
The city walk is presented in English, French and Danish and can be arranged for max. 20 people
Duration: 1,5 – 2 hours